"Hodges has read there are wells in Iceland so deep you can drop a stone down them and never hear the splash. He thinks some human souls are like that."
I am (sadly) not an expert in Mr.King's work,but I understand that this book is a "shift" from his normal writing genres. It's nice to see an author stepping out of his comfort zone. I see Mr.Mercedes as my entrance into Mr.King's world of writing, and I'm glad to have started with a genre that I enjoy so much.
The prologue starts as "fake" main character Augie tries to find a job in a place that is bound to have thousands of people just like him: desperate human souls drowning in the unstable economy surrounding their country. He meets Janice,a single mother who's about to get kicked out her house for not being able to pay the rent and is desperate enough to bring a baby with her in a cold morning while searching for a light,or a opportunity. Augie helps her and notices how much she reminds him of a book character called Rose. They share a tender connection.
If you read the blurb of Mr.Mercedes you'll know what's coming for those two characters,and also Janice's baby daughter. Even so,I admit that I was altogether hoping that a miracle occurred and they got out unscathed. The both of them were very endearing. But since this is a King book...
The book fast-forwards one page one year and introduces us to Det.Ret Hodges. I was quite mistrustful of the man at first,but he managed to surprise me in a good way. He was a complex character with existential issues to spare,but also kind and determined.
Mr.Mercedes is the antagonist of the book,and oh my god,what an asshole. He made me disgusted several times (OEDIPUS COMPLEX ALERT) . Poor Frankie.
(show spoiler)
But Brady was also quite ingenious and bold,if not careless for the sake of his sick means of having fun.
The plot of the book is simple enough: Hodges needs to catch Mr.Mercedes. As the plot develops,he gets closer and closer to that objective. Until it gets personal. Both to the readers and to the character himself.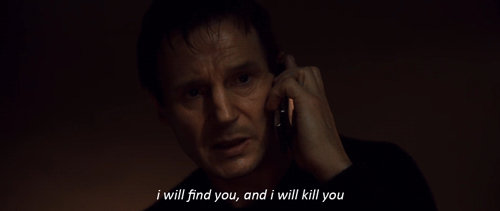 The only thing I genuinely disliked about the book was the ending. Call me a masochist,but I thought it was anti-climatic. Oh,well. Nobody is perfect.
*Sentence: With likable characters and a well written plot which sadly failed to deliver in the end,Mr.Mercedes is still recommended for Mystery enthusiasts and King fans with an open mind.*