"The darkness would never again steal a life. Even if Faith had to end his."
"Used to cold silence, Faith NightStar is suddenly being tormented by dark visions of blood and murder. A bad sign for anyone, but worse for Faith, an F-Psy with the highly sought after ability to predict the future. Then the visions show her something even more dangerous - aching need...exquisite pleasure. But so powerful is her sight, so fragile the state of her mind, that the very emotions she yearns to embrace could be the end of her.

Changeling Vaughn D'Angelo can take the form of either man or jaguar, but it is his animal side that is overwhelmingly drawn to Faith. The jaguar's instinct is to claim this woman it finds so utterly fascinating and the man has no argument. But while Vaughn craves sensation and hungers to pleasure Faith in every way, desire is a danger that could snap the last threads of her sanity. And there are Psy who need Faith's sight for their own purposes. They must keep her silenced - and keep her from Vaughn."
-
This is the second book on the Psy-Changeling series and even more intense than the first one. Boy, if the third book keeps this pace I won't survive more than a few pages.
The Psy-Changeling series changes the main POV in every book. We had Sascha on the first one, this time we have Faith. In many ways, Faith was more likeable to Sascha mainly because her changes, although extreme, seemed completely natural. Her adaption to emotions took time enough for it to seem believable.
I'll give extra points for the author in here. Nalini Singh didn't erase the characters from the last book completely on this one. She adapted the book to have them in a more side plotted point, but they were still important nonetheless.
This book is intense. It's been some time since I haven't read a book so fast, but it's was hard to keep my eyes out of the pages for long. I don't care much about the sex scenes, but the plotline, the characters, the dialogue, everything was screaming of fire and I don't think this book is called "Visions of Heat" without reason.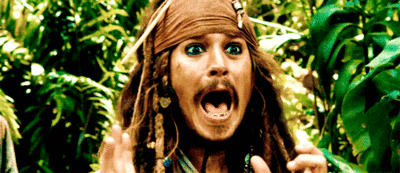 I'm so addicted I can't even call this series guilty pleasure anymore. It's just plain pleasure. I need the next book. I'M TAKING MONEY FROM MY RETIREMENT BACKUP,GUYS.
Sentence: I am boucing around like a demented rabbit. Recommended!
Edit: So apparently the next book will have a male Psy as the main character. GOOD.