Paul's been asking us about how we look behind our avatars,and I think this is a great idea for a new chain of posts. I'd love to know how you guys look! So let's get to it.
As it turns out,I'm every bit your book loving,regular kid.
I wasn't born in the 80s (I'm 18 years old),so the job of presenting me to the nerd culture all fell onto my Dad. And I might say,he did it marvelously. I was basically born into a Star Trek costume. Although we don't exactly agree on musical taste,Dad seems to enjoy his depressing,romantic tunes more than I do,lol.
(this poster is the coolest thing I have in my room)
I was introduced to reading in middle school. As it turns out, I dreaded books as much as the other kids in my class, but I needed a good grade. I was surprised to find out I didn't hate reading half as much as I thought. Then I discovered the Percy Jackson and Harry Potter series and this was basically my reaction: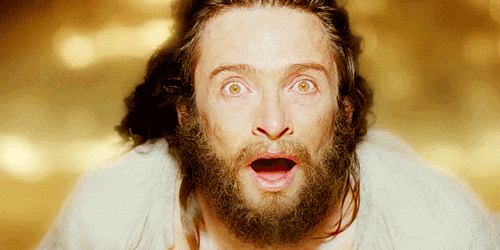 I stayed some good 2 years reading only YA, until I decided to "expand" my reading horizons. Classics scared me,but they were much more interesting than I thought at first. I'm happy I gave them a chance.
So yeah,this is me:
Oh,wait.
NOW we're talking!
P.S: I realize I'm much younger than most people in this website. I'm happily learning with all of you,experienced readers. Thank you for everything!